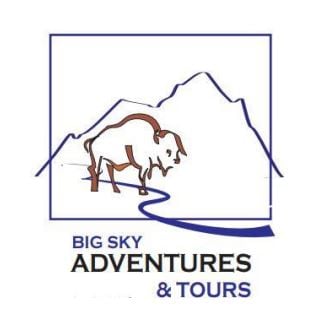 Welcome Big Sky Vacation Rentals to Big Sky Adventures & Tours!
We are excited to offer private, custom, tours and adventures in Yellowstone National Park to your guests. Big Sky Adventures & Tours is a Big Sky based employee owned company and has a team of experience guides who love sharing the wonders of Yellowstone with families, individuals, groups, new visitors and seasoned travelers alike. Our philosophy is to dive deeper into the wonders of the park and spend more time actively experiencing the iconic, "must see" places. Our guides will offer in depth discussions on ecological, biological, and geological systems with a hands-on approach. All tours offer opportunities to get out of the car and enjoy the sights, sounds, and fresh air of the Yellowstone ecosystem. We are a Globe Program partner and our guides and guests can participate in gathering citizen science data for NASA and Yellowstone National Park studies on water quality, wolf populations, climate change, and more.
Why use BSA&T?
BSA&T offers personalized, memorable, and family friendly tours for Yellowstone with more than 100 years of combined guiding experience on our team.
We will work with you and your team to provide the best Yellowstone tours for your guests, including working with you to customize tours, and simplify the booking process.
We offer several ways to book a tour: You and your guests can book directly on our website bigskyadventuretours.com. Emailtours@bigskyadventure.com. Phone 406.579.2415.
We are offering a discount promo code (BSVR18) for your guests that can be used on any adventure onwww.bigskyadventuretours.com
Other ways we can assist your team include open availability for your concierge to email or call us directly with questions; contacting your guests directly after an introduction from your team; reserving dates for BSVR; and more.
Some of Big Sky Adventures & Tours offerings: Geysers and River Walks
Spend the day exploring geysers and hot springs that made Yellowstone famous. Your guide will
take you to the heart of the Park and Old Faithful along with other lesser know thermals and hot springs. This full day tour is 7-9 hours and will include a riverside picnic and streamside walk. Tours offered from 7am-4pm or 1-9pm (1-4 guests $995 add $50 each additional up to 6)
Wildlife and Waterfalls
This day will focus on the wildlife rich areas in the center of Yellowstone along with vistas and walks along the spectacular Grand Canyon of the Yellowstone. Picnic on the edge of a mountain meadow, or along the banks of the Yellowstone River. Learn about the complexities of the ecosystem and opportunities to see some of Yellowstone majestic mammals. The Big 5 of Yellowstone can
sometimes be see in beautiful Hayden Valley: Grizzly bears, black bears, bison, elk, and wolves. Tours offered 7am-4pm or 1-9pm (1-4 guests $995 add $50 each additional up to 6)
Into the Wilds: Exploration on foot
Join our guides on a walk in the wilderness of Yellowstone. Hike along the river headwaters, through meadows of wildflowers, or dense forests. Your guide will tailor the hike to fit your abilities, while exploring trails less traveled. Full day or half day tours offered, including twilight tours (Tours from $450-$600)
Packages:
Yellowstone Sampler: 2 Days:Select 1 full day adventure:Geysers and River Walks AdventureORWildlife and Waterfalls Adventure+half dayInto the Wild Adventure: morning, afternoon, twilight (package starts $1395)
Yellowstone Gold: 3 Days:A full day ofGeysers and River Walks Adventure, another day ofWildlife and Waterfalls Adventure, a third half dayInto the Wild Adventure. (package starts $2350)
Hiking Into the Wilds Package: 3 Days:Two half dayInto the Wildadventures plus a full day hike adventure in Yellowstone's northwest corner. Your guide will customize to match your abilities and goals. Discovery the serenity and beauty of Yellowstone's wild places. ($1395)
Custom Packages available:
Family Fishing and Animal Tracking Adventure Hiking Adventures
Sunset Wine and Walk Adventure
All Package tours include:Naturalist guide and Yellowstone expert; binoculars, spotting scope, trekking poles, private pick up at your door; Picnic for full day adventures; Park user fees; Active fun and adventure
Step-On Guide Service:
One of our guides will "step into" your vehicle for a more economical option with the same great quality experience. Use your car and pay for gas, you pack your own picnic. Guide will provide coolers, binoculars, spotting scope, trekking poles. (guide service starts at $400)
Not included: Park Entrance fees, Taxes, and guide gratuity additional
We look forward to working with you and your guests. Please contact us for more information on how we can serve your guests:
Denise Wade 406.579.2415 | Andrea Saari 406.579.0126
tours@bigskyadventuretours.com